LIO: The Urban Minimalist Bag
Simplify your life. Focus on the essentials.
About LIO
You know what you need, you get things done, and you like to look good in the process. You're a minimalist, and you need a bag to match.
Pockets leave wasted space, and zippers are the weakest link in any bag, so we got rid of both and created The Urban Minimalist Bag.
LIO comes in two forms: A Backpack (13" or 15") for your laptop and work essentials, and a Crossbag for your smaller daily essentials.
A bag that couples urban functionality with unprecedented design, LIO embodies today's most innovative urban carrying solution, made for those who like to travel light and carry only what they need.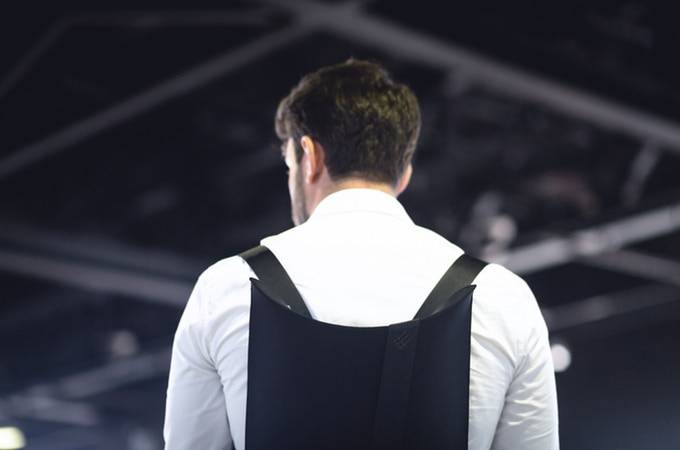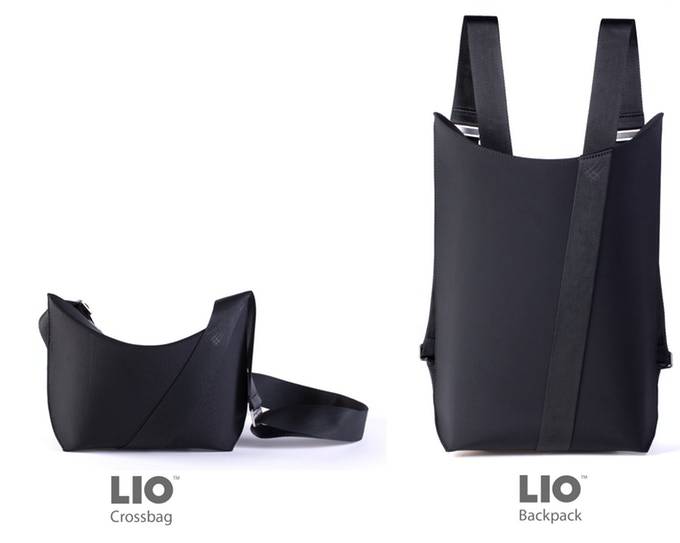 In essence, if you use a laptop, smartphone, charger, wallet, and tablet, and use a bag to carry them, you need to know LIO.
LIO is the bag that helps you live your fast-paced life, never leaving your essentials behind. Make sure everything is properly stored in the same compartment that allows you to quickly unpack and pack up again intuitively as you go in and out of subway doors, office buildings, or while walking through crowded city streets.
Moonlock opening: Instantly accessible. Incredibly satisfying.
Instant Access
LIO's patent-pending MoonLock feature enables you to access your bag instantly. It combines a double closing flap, providing you with today's most intuitive open and shut experience. Simplicity at its best.
Safe & Secure
Once closed, the MoonLock holds your essentials safely inside your LIO. It Is built to face the sudden bumps and jumps of everyday use.
(*We had fun testing the durability of the MoonLock, but we don't recommend putting your LIO upside down all that often. It is meant to withstand reasonable stress. Kind of like you and your morning commute.)
LIO's MoonLock opening provides one of the most necessary features in the urban bags field - pickpocket protection. How so? the only opening is the MoonLock itself!
If someone tries to open your bag while you are wearing it, you'll feel it instantly on the back of your neck. This is where design and functionality meet.  
The organiser: Focus on your essentials.
LIO was made to answer your needs as quickly and efficiently as possible. The Organiser was designed to enable quick and easy access to your most frequently used essentials.
We focused on time saving and functionality. The Organiser lets you quickly pack and unpack your entire bag in a matter of seconds.
That extra minute may help you catch that subway home after a long day.
Portable workstation: Not just a bag, It's a desktop as well!
In today's dynamic work environment, you need to get things done, wherever you are. LIO doubles as a desktop which enables you to work virtually anywhere, even in crowded spaces such as subway seats, park benches etc.
While the curved end of LIO rests perfectly on your lap, the flat end acts as a desktop, allowing you to make the most of your time. This function of the LIO allows you, and your computer, to stay cool, for safer use.
Making every minute count.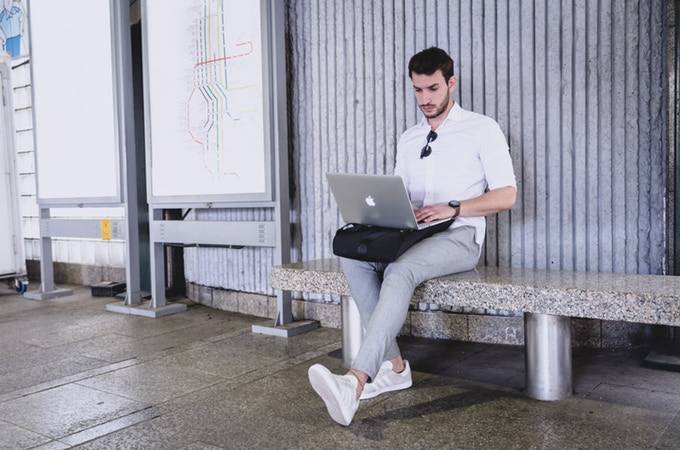 The shell: One piece. No weak links.
The shell on both LIOs is literally a single piece of water-repellent material. The straps are made from durable webbing that is comfortable and matches the bag's slim look.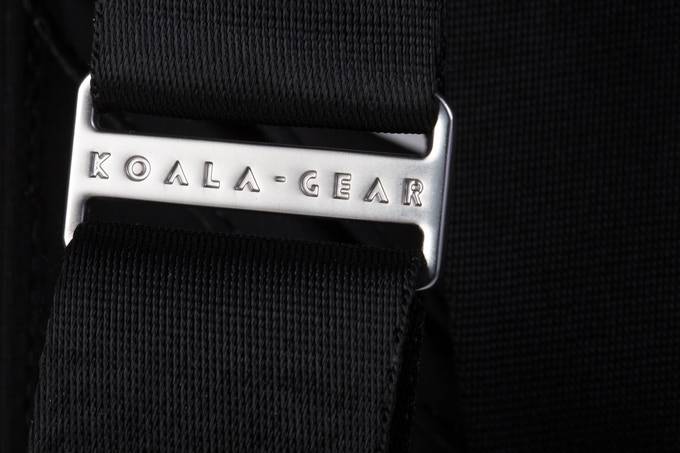 We firmly believe that any product we make must project fine lines and a high-end look and feel. LIO does a great job at encapsulating these features. Long story short... It's tall, dark, handsome, and strong.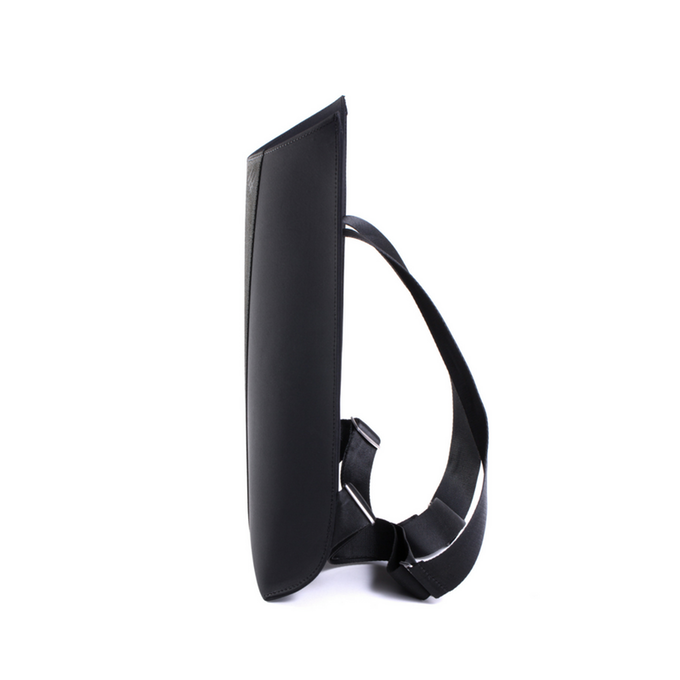 Tall, dark, and handsome.
Feel free to wear your LIO on rainy days, but please realize that although it is water-repellent, in heavy rain conditions some moisture may enter the bag.
LIO Crossbag: Free your pockets. Free your hands.
Smartphone, wallet, keys, passport…
LIO Crossbag lets you free your hands and your pockets from carrying your daily essentials while maintaining a swift access to your belongings.
Walk effortlessly through the city while having all of your essentials stored in one safe place. Avoid pocket confusion, pick-pocketing, wasted time and annoying access issues. Simply enjoy your day.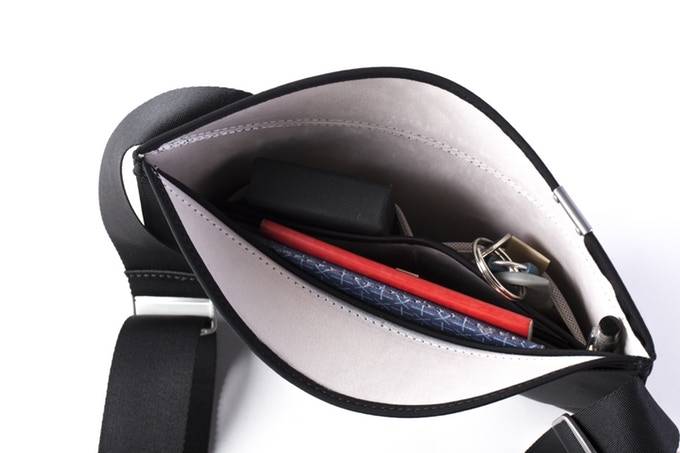 In addition to being extremely practical in everyday use, LIO Crossbag excels at airports and shopping malls.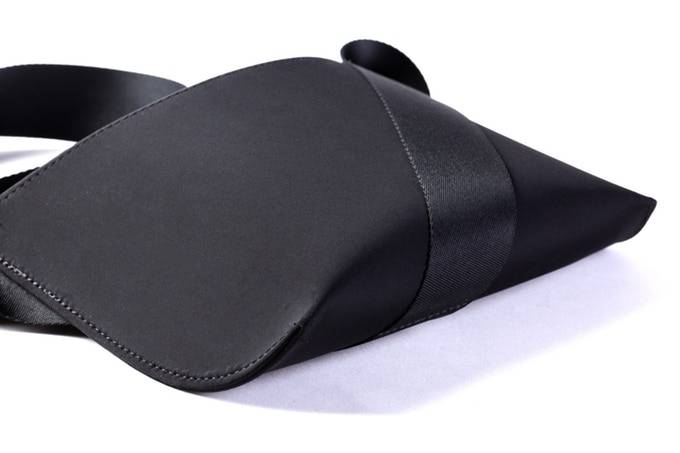 The LIO collection stands for uncompromising elite design. We concentrated our efforts towards the looks of the bag as well as its functionality and contribution to the urban lifestyle. Its size and measurements were custom made for aiding people who live in the fast lane. Here are the details: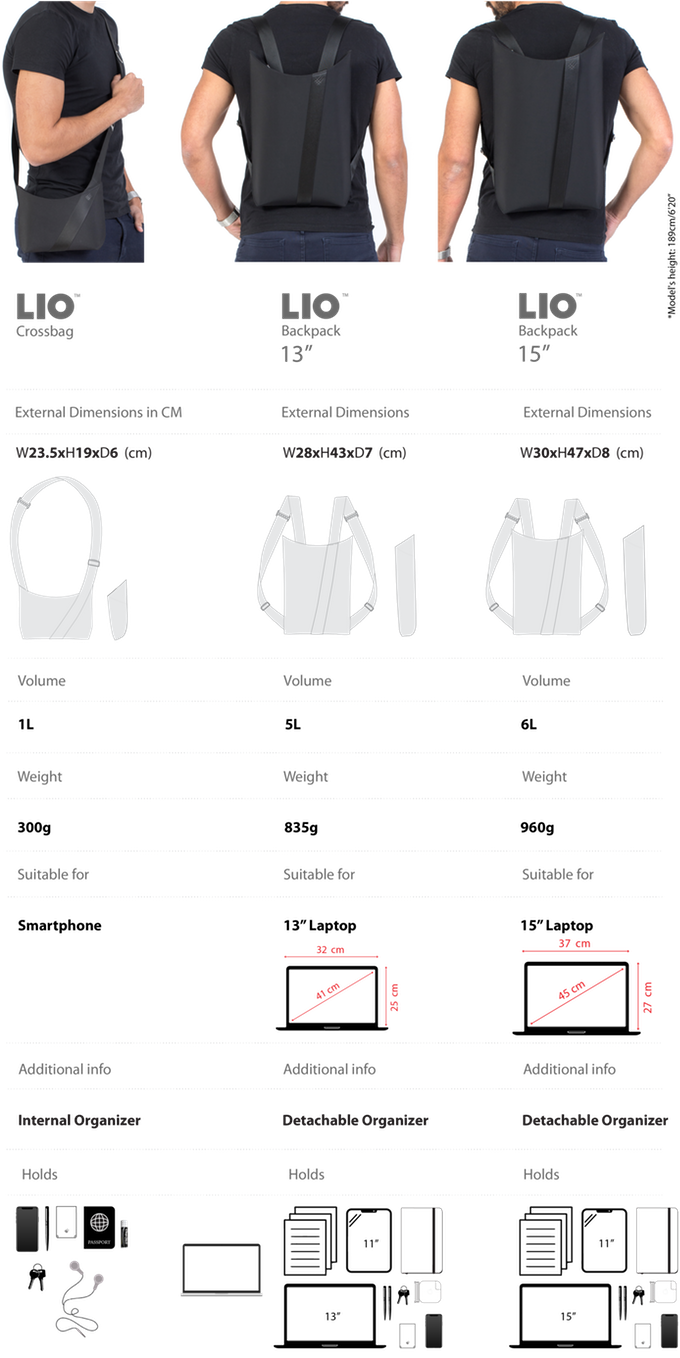 Simplify your life. Focus on the essentials.